Seattle Met's 2013 Restaurant of the Year is now apparently also a fragrance? This year, Thierry Rautureau worked with local perfumer Molly Ray to create a fig, green tea, lime, and bergamot-based eau de toilette called Loulay. If food's more your thing, Loulay recently brought on a new chef, Mike Landon.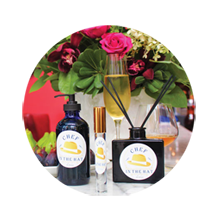 You might expect to find an award-winning chef experimenting with new ingredients, but Thierry Rautureau, chef and owner of Loulay and Luc, is applying his skills to a new medium: custom fragrances. In July, he launched his new line, Chef in the Hat (the nickname he earned while running his renowned French restaurant Rover's for decades), which he created with French-trained, Seattle-based perfumer Molly Ray.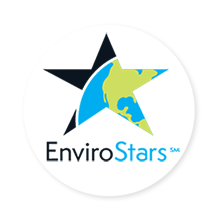 Driven to perfection and inspired by the natural world, Molly is a skilled designer, trained in heart of the French perfume industry. Her advanced ability to balance aromatic notes is so distinctly French that local celebrity chefs and hoteliers remain her loyal clients - Molly brings luxury to Seattle.
Through her green business practices, Molly Ray has earned recognition as an EnviroStars Partner.

Seattle fragrance designer Molly Ray created two signature scents exclusively for the Palladian hotel. The scents, Belle Epoque and Galleon, are artisanal, natural fragrances that are 100 percent natural and toxin-free, and will be available as bath salts and diffuser oils.

Molly Ray will be representing fresh fragrances at the Summer Pop-Up Shop at Kimpton Palladian Hotel.
Fragrant scents for mothers and wine lovers everywhere.
Wine lovers rejoice! Seattle based fragrance designer Molly Ray has created two new scents reminiscent of the wine of France and Italy, a perfect gift for this Mother's Day!
1889 Washington's Magazine

Hotel Vintage Seattle curated a partnership with local fragrance designer Molly Ray to create signature scents that parallel the wine theme of the hotel, available for purchase in each room's mini bar.